Curb | Word Entertainment's Dan Bremnes Invites Listeners Into The Wild Today (6/17)
New Album Available Today

First Single in Two Years, "Hold You Tight," Impacting Radio Now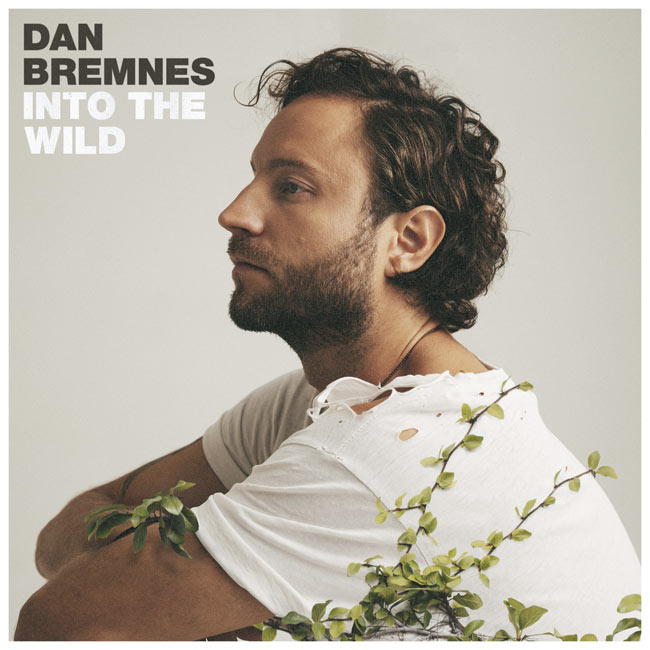 NEWS SOURCE: Curb | Word Entertainment
June 17, 2022
Nashville, Tenn. (June 17, 2022) — Curb | Word Entertainment artist Dan Bremnes invites listeners Into The Wild with the official release of his new album, available today (6/17). Fans can stream or purchase the 10-track collection HERE.
The Canadian-born singer's brand new LP thrusts Bremnes into the unknown. On Into The Wild, the well-traveled father of two delivers a batch of original songs that invite listeners to leave fear behind and allow God to guide. Produced by Mike Wise, Andrew Bergthold, Benjamin Backus, Mark Campbell and Abe Parker, Bremnes' second full-length project with Curb | Word Entertainment grafts pieces of his global expeditions into a sonic landscape that's both diverse and accessible. Full of gratitude for the present, adoration for his wife, and hope amidst uncertainty, Into The Wild features previously released selections "Run Away With Me," "Wouldn't Change A Thing," "Lover Of My Soul" and "No One Loves Me Like You Do."
The fresh set also includes Bremnes' first radio single in two years, "Hold You Tight," which is currently resonating deeply with listeners — especially those battling depression and anxiety – and is being supported by K-LOVE and other large markets. The single can also be found on Apple's Today's Christian and Spotify's Top Christian & Gospel playlists. Bremnes penned the comforting pop gem for friends who found themselves in a dark place in the middle of the quarantine phase of the pandemic. The award-winning singer hopes the new song is a balm to those fighting fear. On the darkest night, "Hold You Tight" shines like a beacon of light, carrying the promise that the Creator of the Universe loves His children with the heart of a Father. Bremnes finished the song with Justin Amundrud and former Tenth Avenue North frontman Mike Donehey, with whom he wrote seven of the album's 10 tracks.
Stream or purchase Into The Wild HERE. For more information, visit www.danbremnes.com.
Into The Wild Tracklisting:
"Into The Wild"
"Run Away With Me"
"Hold You Tight"
"No One Love Me Like You Do"
"Wouldn't Change A Thing"
"Lover Of My Soul"
"Good Life"
"One Day At A Time"
"Fingerprints"
"Love Me"
About Dan Bremnes:
Salmon Arm, BC native Dan Bremnes is a Juno Award winning & 15-time GMA Canada Covenant Award winning singer/songwriter signed to Nashville, Tenn. based Curb | Word Entertainment. Bremnes' debut single, "Beautiful," peaked at #17 on Billboard's Hot Christian Songs chart. Sophomore album, Wherever I Go, and accompanying singles, "Wherever I Go" and "Up Again," peaked at #14 and #12 on Billboard's Hot Christian Songs chart and have gone on to earn 50M+ total consumption across platforms. Bremnes captivated audiences on 2018 and 2019's "Winter Jam Tour Spectacular" performing to over 650K+ and has subsequently shared stages with CCM mainstays Casting Crowns, Chris Tomlin and MercyMe, among others. In 2022, Bremnes returns to contemporary Christian radio with the single "Hold You Tight" from his forthcoming Into The Wild LP, due June 2022. The set is produced by Mike Wise (Alessia Cara, James Blunt) with additional contributions from Mark Campbell (for KING + COUNTRY) and Andrew Bergthold (We The Kingdom). Buzz single "Run Away With Me" bowed in Fall 2021, supported by a compelling video clip of Dan and his wife, Britt, escaping to a private island in Belize in the height of the COVID-19 pandemic, reminding listeners and viewers alike of the power of dreams.
About Curb | Word Entertainment:
In 2016, Curb Records acquired Word Entertainment, combining two of the music industry's most respected global brands, and more than a century of collective experience. Today, Curb and Word are two of the world's leading independent music companies. Owned and operated by Mike Curb, the Curb | Word family includes the labels Curb, Word, Squint, Fervent, Sidewalk, MCC and IVAV, as well as Curb Publishing, Word Publishing, 25 Live, Curb Films, Word Films, Word Entertainment, and Curb Sports, representing top artists and entertainers in Country, Christian, Pop, Rock, and Hip-Hop. For more information, visit www.curb.com.
###
For more info on Dan Bremnes, visit the JFH Artists Database.