Canyon Hills Worship Releases Live Version Of "On and On"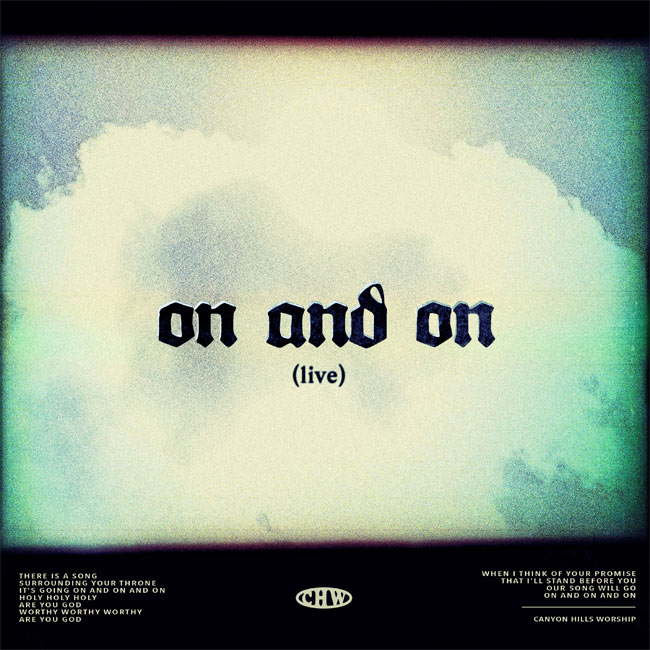 NEWS SOURCE: DREAM Records
February 24, 2023
Los Angeles, CA (February 24th, 2023) — Today, Canyon Hills Worship releases the live version of their song "On and On" to digital service providers on DREAM Worship. To date, "On and On" is their most successful song being consumed over 10 Million times. The live version is a powerful representation of worship with melodies.
"It's so easy to get focused on the temporary. It's so easy to give all of our attention to things that will pass away. My prayer for this song is that listeners would be encouraged to set their eyes on things above. That our focus would be calibrated to heaven." - Michael Monroe, Canyon Hills Worship
The team recorded the entire live experience late last version and will be releasing it this coming April. The album will be titled All To Jesus.
Listen or Buy "On and On" - Live here.

Connect with Canyon Hills Worship:
Website | Facebook | Instagram | YouTube | TikTok

ABOUT CANYON HILLS WORSHIP:

Canyon Hills Worship exists to glorify God and encourage his church. The group is made up of worship leaders and songwriters from Canyon Hills Community Church in Seattle Washington. Their heart is to write music that inspires worshippers in the local church and stirs people's attention and affection towards Jesus.
ABOUT DREAM WORSHIP:

DREAM provides artists with a genuine approach to how real artist development should be done. By allowing for a partnership as a business model, DREAM artists empower themselves to develop and carry out a real vision for their lives as they affect other people's lives with their music and message. Incorporating social media, press, radio and touring, DREAM is helping its artists grow together as a family. DREAM was founded in 2008 and has grown into multiple labels and a publishing company.
###