XSCAPE'S LATOCHA RELEASES NEW SOLO SINGLE "STAY WITH ME" OFF UPCOMING DEBUT GOSPEL ALBUM "THE INVITATION"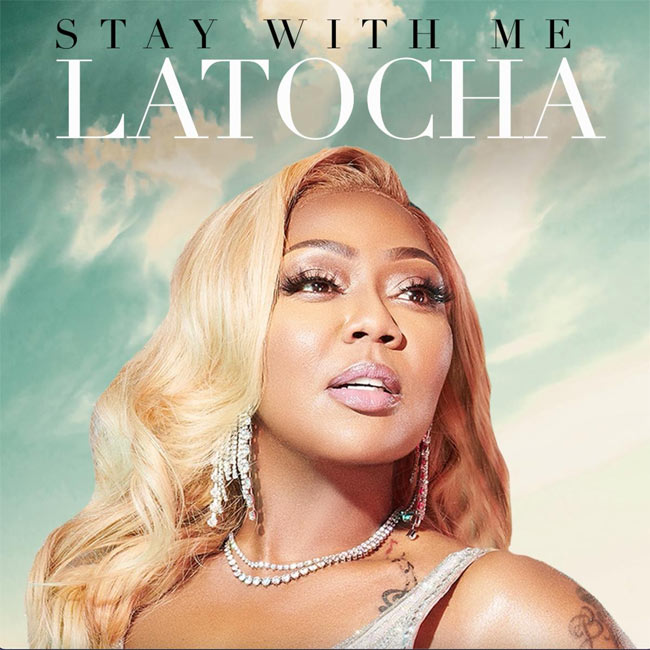 NEWS SOURCE: The Nottingham Group
March 6, 2023
Today, vocal powerhouse of multi-platinum selling R&B group Xscape, LaTocha releases her first solo single "Stay With Me" off her upcoming debut Gospel album "The Invitation: A Conversation With God." Watch HERE.
"The video concept is a live performance of me renewing my vows to God asking him to continue to stay with me," said LaTocha. "It has always been a passion of mine to do inspirational music, it has been my foundation, and that is very evident, even when I sing R&B music. I can't escape that."
The music video is directed by Rich Laru and LaTocha says of the video, "I wanted the video to be a live performance because that is what I am most comfortable with and I feel like that is where I connect with my fans the most."
LaTocha is an award-winning R&B singer, songwriter, and entrepreneur. She is best known as the vocal spotlight of the multi-platinum selling R&B group Xscape who rose to popularity in the 90's. Xscape exploded onto the music scene and emerged as one of the most prolific female R&B groups of all time. Their music rose to the top of the charts, securing 6 top 10 singles, 3 consecutives platinum albums and selling over 10 million albums worldwide.
LaTocha's debut Gospel album "The Invitation: A Conversation With God" is available for pre-order now and will be released on April 7th under Motown Gospel/Capitol CMG through her Made Girl Music imprint. LaTocha's new reality series "The Queens of R&B," airs Sunday nights Bravo.
###