SYNTAX CREATIVE ANNOUNCES PARTNERSHIP WITH SOLDIER SOUND RECORDS
Veteran Emcees Pettidee & Knowdaverbs Join Forces as Village KNG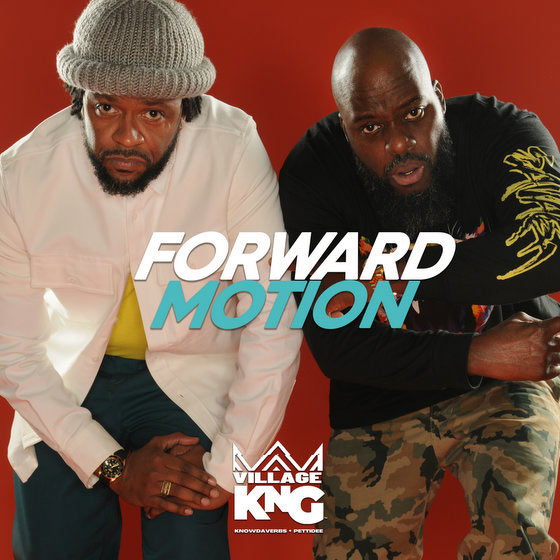 NEWS SOURCE: Syntax Creative
March 23, 2023
Nashville, Tenn., Thursday, Mar. 23, 2023 — Syntax Creative is excited to announce a brand new deal with Soldier Sound Records. The first to come from this new venture is a duo of Nashville-based veteran emcees, Pettidee & Knowdaverbs, collectively known as Village KNG. Their first three singles are "Harriet Tubman", available now; "Forward Motion", available March 24; and "Afro Frontier", arriving at digital service providers on April 28.
"Syntax knows our history," said Pettidee. "We believe a partnership consisting of our quality music and their innovative ideas and resources is the perfect combination to release music."
"Not trying to blow his cover," Syntax Creative CEO Timothy Trudeau said, "but Pettidee is actually a very nice guy and enjoyable to work with. Likewise, Knowdaverbs was one of the first people in the industry who gave me the time of day when I was just a teenager showing interest in the music business."
For some, the smooth, laid back rhymes of Knowdaverbs and the unabashedly Southern grime of Pettidee may seem like an unlikely fit. However, upon hearing their songs, it becomes instantly clear that this is the combination we've been waiting for.
"We were established in the era of gatekeepers. The digital marketplace is a dream come true for groups like ours," said Knowdaverbs. "Where others only see saturation, we see a vast amount of opportunity."
In addition to Village KNG, this deal covers the Billboard-charting catalog of Soldier Sound Records, which includes some of Pettidee's biggest hits such as "The Ghetto", "Represent", and "I'm a Vet".
"Village KNG has so much passion and energy," said Erin Moorman, marketing coordinator for Syntax Creative. "They make great music, and I look forward to sharing it with our friends at the digital service providers."
Knowdaverbs is known for his thoughtful lyrics and smooth voice. With a career spanning over two decades and multiple Dove nominations, he's become a respected figure with a commitment to his art and his faith. He's collaborated with prominent names such as Pillar, KJ-52, Grits, and Out of Eden.
Pettidee is a GRAMMY-nominated producer, Dove-nominated, and Stellar-nominated artist known for his unique flow and hard-hitting beats. With over two decades of experience, he's built a reputation for an energetic stage presence and ability to connect with the audience. Pettidee has several film and TV placements such as Tyler Perry's Meet the Browns and television shows such as CSI Miami, Sons of Anarchy, America's Top Model, and Pimp My Ride, among others. To learn more, visit https://pettidee.com.
Soldier Sound Records is committed to presenting music with a message of hope in a world that often promotes violence. With authenticity, creativity, and quality, Soldier Sound shares their faith in a way that encourages listeners to stand strong. To learn more, visit https://soldiersound.com.
Syntax Creative is one of the top independent digital distributors, design firms, and marketing agencies, representing more than 150 record labels. Their impressive list of clientele includes Central South Distribution, Cross Movement Records, Rapzilla, Beatmart Recordings, CAJO Records, Darkchild Gospel, Frontline Records, Hip Hop is Music, Humble Beast, Menace Movement, and Rescue Records among others. To learn more, visit https://syntaxcreative.com.
###
For more info on Pettidee, visit the JFH Artists Database.
For more info on Knowdaverbs, visit the JFH Artists Database.