TEDASHII DROPS NEW SINGLE "DEAD OR ALIVE"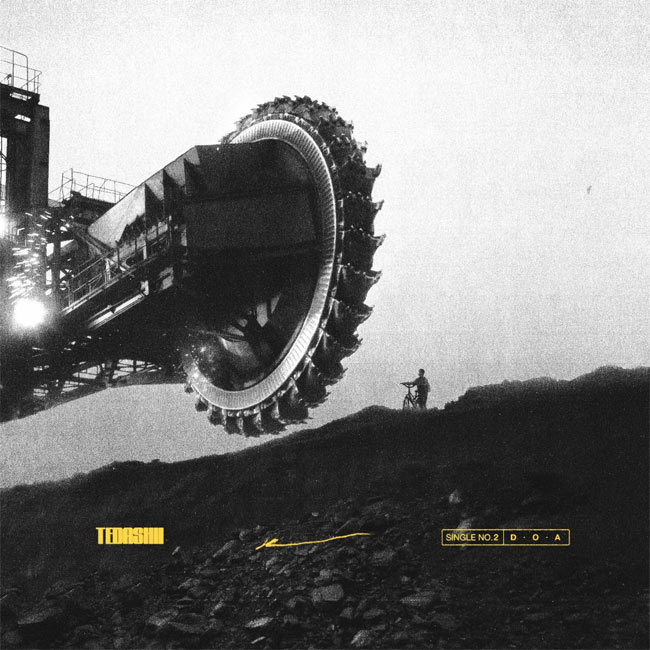 NEWS SOURCE: Reach Records
September 1, 2023
September 1st 2023, Tedashii releases new single "Dead Or Alive," yet another hard-hitting, rap record featuring a range of flows and cadences. Following the release of "MMA Freestyle" only 2 weeks ago, Tedashii spoke on the daily fight it is walking with Christ. With "Dead Or Alive," he continues that conversation by speaking to his heart's desire for what God has for him in those seasons.
Listen to "Dead Or Alive" here.
"Dead or Alive" continues the story of Tedashii's "fight for his life." Produced by VinnyforGood, Zach Paradis and Alex Dollar, this song is a lyrically honest and sonically vigorous confessional track from Tedashii speaking to the hardship he's encountered, the effects it's had on his life and in the end being brought back to the desire he has for God's plan over his life.
"God whatever you want, I want all of it, I don't wanna be labeled as counterfeit, I see evil is back on the prowl again," says Tedashii over the bridge of the song. He continues, "God I want you to come in my heart again, I've been lost if I'm bein' so honest."
Tedashii released his first solo single of the year, "MMA Freestyle" on August 18th after sharing this clip of the freestyle on K104FM last week, A Dallas based mainstream hip hop and R&B radio station. Produced by Carvello, "MMA Freestyle" shared more of his personal struggle through complex cadences and word play while acknowledging God's love and favor in all of it.
"Dead Or Alive" is without a doubt a continuation of that story as Tedashii continues to speak to the daily fight and wrestle with the enemy we endure from his own perspective. Tedashii comments, "To the one reading this, you're destined for so much more. More than their lies, more than their rejection, more than their attacks. This song helps us see just that."
It's no secret that Tedashii has been through a lot in his life. He's always been vulnerable about his struggles sharing about the loss of his 1 year old son Chase on "Below Paradise" and more recently on his latest EP, "This Time Around 2," being vulnerable of his own self esteem on the introspective track "Mirror Talk." Through all of this, whether it is through his music or on social media, Tedashii has continued to be vulnerable about his hardships and become a beacon of hope for those going through tough times themselves.
To stay tuned in on more from Tedashii, follow him on socials below:
For more information on Reach Records, please
visit www.reachrecords.com and on social media @ReachRecords.
About Tedashii:
Tedashii is a tenured artist, musician, public speaker, writer, and communicator burdened to see people become who they were born to be. Growing up in Texas on the fringes of society, family and football were everything - then he found faith. With this faith, he ventured into vocational ministry and eventually artistry as a member of the 116 on Reach Records. He graduated from the University of North Texas with a duel Bachelor's degree in Anthropology and Sociology to further his ambitions to reach those beyond his city limits.
For the last twenty years he's devoted his life to encouraging others to find their identity in God and leading a movement of unashamed believers who desire to engage the world for His glory. He is the founder of the Chase Foundation—an organization to serve families who have lost children by being a present help for future hope, the originator of Chase Wellness, the CEO of Unashamed Ministries, and the host of his podcast The Dash. Tedashii and his wife (Danielle) live in Atlanta, GA and are the proud parents of four amazing boys.
About Reach Records:
Reach Records is an Atlanta based independent hip-hop label founded in 2004 by Lecrae and Ben Washer. Long before acclaim, awards, plaques, chart positioning, and radio play, the two started the label because they both love hip-hop and Jesus. Reach Records was launched with no strategy, no funds, no big players, but they made big moves! Today Reach Records is a trailblazing label with a roster of nearly 10 artists and a staff of 20 who are unashamed about sharing their faith and passionate about hip-hop. Reach Records is committed to building a movement that combines faith with music and popular culture.
###
For more info on Tedashii, visit the JFH Artists Database.