Integrity Music's "Together At The Table" Podcast Tops Apple Podcasts Charts in Religion & Spirituality
Newly launched podcast ranks #1 in two categories #24 overall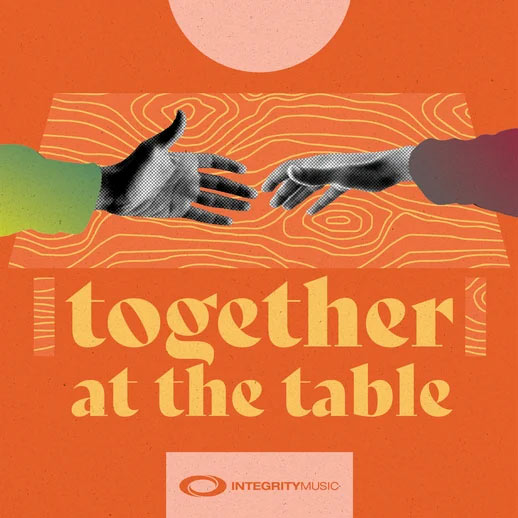 NEWS SOURCE: Integrity Music
November 2, 2023
November 2, 2023 – Nashville, TN – Integrity Music's new podcast, "Together At The Table" is seeing exciting success, ranking #1 this week on two Apple Podcasts charts. This week, after less than a month since its Oct. 10 launch, "Together At The Table" reached #1 in both Apple Podcast's Religion & Spirituality and Christianity categories. It also peaked at #24 in all podcasts on the same platform.
"With the recent success of 'Together At The Table,' we are deeply grateful for every listener who joined us at the table and every story shared around our table," said Integrity Music's VP of Creative, Jason Jones. "As we move forward, we humbly pray for continued blessings and the opportunity to serve and welcome our audience with authenticity and transparency."
The premise of "Together At The Table" is to delve into the essential aspects of life through the lens of Christian faith and spirituality, offering unfiltered conversations with musicians, artists, philosophers, and everyday people around the human experience. The first four episodes are now out on all podcast platforms, with new episodes airing weekly.
For more information, visit integritymusic.com/together-at-the-table.
Subscribe to Together At The Table HERE.
Follow TATT on Instagram HERE.
Subscribe to TATT's YouTube channel and watch exclusive videos HERE.
Integrity Music is part of the David C Cook family, a nonprofit global resource provider serving the Church with life-transforming materials. With offices in both the US and the UK - Nashville, Tennessee and Brighton, East Sussex - Integrity Music is committed to taking songs of substance to the local church and its leaders around the world. More information is available here.
###