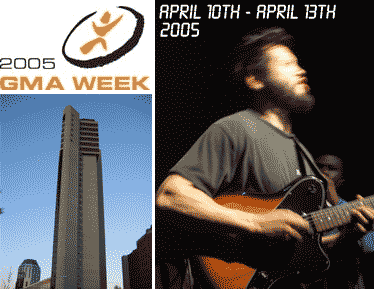 We attended Christian music's biggest week --
GMA Week 2005
! We're giving you a day by day look at our personal experience with the event, complete with photo galleries of the evening showcases and more to take you along with us! Please choose a day below...


The Wedding, KJ-52, Stellar Kart, Falling Up & more!


4th Avenue Jones, House Of Heroes, Family Force 5 & more!


E.R.A.C.E. All Star Night & more!


36th Annual GMA Awards