April, 2008
---
*Wednesday, April 30th, 2008*
---

With a Thousand Foot Krutch album installment having dropped last Summer, Trevor McNevan's pop/punk side project
FM Static
is getting ready for a third installment. Here's the band's announcement about the as-yet-untitled junior release, "H-hemm. Yes, it is true. Contrary to popular belief, the dynamic duo FM Static is back at it, and ready to take over the airwaves. After taking a brief hiatus, the band is back with full force, and the new songs are sounding INSANE. Trevor's been busy working on it (while on tour with TFK), and they're SUPER excited about it...
<< Full Report >>
---

UNDEROATH
will release their first-ever live CD and concert DVD SURVIVE, KALEIDOSCOPE May 27 on Tooth & Nail/Solid State. Recorded during the group's fall headlining U.S. trek at numerous tour stops and mixed by Beau Burchell, guitarist for Saosin, the 12-song live CD portion and features nine tracks from UNDEROATH's gold-certified breakthrough album
Define The Great Line
as well as "A Boy Brushed Red Living in Black and White," "It's A Dangerous Business Just Walking Out Your Front Door" and "Young And Aspiring"--all off of the group's They're Only Chasing Safety disc. The 65-minute live DVD concert film--shot in its entirety at the Electric Factory in Philadelphia, PA--is presented in 16:9 widescreen...
<< Full Report >>
---

After releasing their debut
This Is Who We Are
in 2006,
Run Kid Run
(Tooth&Nail Records) is thrilled to release their sophomore project
Love at the Core
, which weaves ten exuberant pop/rock songs and the core message that a relationship with God is central to the essence of life. Known as the band that keeps a simple approach, yet deeply rooted lyrics and production,
Telecast
(BEC Recordings) releases their worship project today aptly titled
Quiet Revolution
. In an answer to their own questions raised from too much "noise" and clutter in life...
<< Full Report >>
---

In the photo within the link below, Michael Barnes, lead singer of GRAMMY-nominated, modern rock band
Red
, poses with Mike Herrera, lead singer and guitarist of
MxPx
(Tooth&Nail), during GMA 2008, in Nashville, Tenn. Red is currently on tour with Flyleaf and Seether. For all tour dates and information, visit www.redmusiconline.com or www.myspace.com/dropofred...
<< Full Report >>
---

Although GMA is over for this year, there is quite a buzz going around about a special performance that happened there with
Jaci Velasquez
and
Aaron Shust
. During the Word Distribution luncheon, Velasquez performed her new single "Jesus (the Way)" and Aaron accompanied her on the guitar. There was a surprise moment when Aaron broke into singing his #1 hit song "My Savior, My God" and Jaci sang bits of the chorus...
<< Full Report >>
---

Featuring a diverse line-up of artists discussing their efforts to impact culture both at home and abroad, the "
Artist Symposium: Christian Music Making A Difference Around The Globe
" was held during GMA Music Week in Nashville. Sponsored by AIM (Adventures in Missions) and moderated by FOX News Channel's Kelly Wright, the Symposium drew a near-capacity crowd of GMA Music Week registrants and media representatives to hear from panelists Steven Curtis Chapman, Rebecca St. James, Phil Stacey, Alvin Slaughter, Todd Smith (Selah), and Dan Meyers...
<< Full Report >>
---
*Tuesday, April 29th, 2008*
---

Compassionart
songwriters,
Paul Baloche
,
Steven Curtis Chapman
,
Israel Houghton
,
Michael W. Smith
and
Chris Tomlin
appeared live on the 39th Annual GMA Dove Awards to world premiere "So Great," the first song to be released from the unprecidented songwriter's retreat held in Scotland, UK in January. The songwriters also received eight Dove Awards, giving them 118 Dove trophies collectively. Compassionart founders Martin (Delirious? frontman) and Anna Smith and Compassionart songwriter Darlene Zschech appeared via video link from Australia to introduce the song and talk about the hope behind Compassionart to help the poorest of the poor...
<< Full Report >>
---

You heard it right!
Jeremy Camp
is back in the studio recording his new album entitled
Speaking Louder Than Before
- coming to you November 2008! Stay tuned as you will be able to watch the
behind-the-scenes
of Jeremy making an album and more! There are a lot of exciting things coming your way. Jeremy is going to be keeping you all in the loop...
<< Full Report >>
---

Shaohannah's Hope
continues to show hope for the millions of orphans around the world. In one of its many efforts, the ministry perseveres with its effective "Change for Orphans" campaign. Since Fall 2007 through March 2008, over $340,000 was raised through "Change for Orphans," with approximately 100 families impacted through this effort held during the
Steven Curtis Chapman
nationwide concert tour...
<< Full Report >>
---

Funnyman,
Mark Lowry
took home a Dove Award last night for his latest recording,
I Love To Tell The Story-A Hymns Collection
(Spring House/Gaither Gospel Series), which was named Inspirational Album of the Year. Lowry also joined Sandy Patti on stage to present the final award of the night, Artist of the Year, to TobyMac. The 39th Annual GMA Dove Awards aired live from the Grand Ole Opry in Nashville on the Gospel Music Channel. "Winning this particular Dove Award was a great honor because it was an all-singing project," said Lowry. "I've won a Dove for comedy but never for singing. So this is quite a treat. But the credit must go to Paul Johnson. He did such a great job arranging and leading the orchestra and co-producing...
<< Full Report >>
---
*Saturday, April 26th, 2008*
---

One of JFH's own staff reported in today about a terrible accident that happened last night at a
Starfield
concert in Abbotsford, B.C, Canada. JFH's Karen M, moderator of our forums wrote in about how her son Michael experienced the disaster first hand when the floor of the church showcasing the Starfield show (with Bethany Dillon and the Shanes) collapsed into the basement. Here's Michael's own account of the tragedy, "There was a mosh pit in the front and kids were jumping and dancing. The lights on the stage started swaying and then they fell toward the audience. The floor collapsed and sank and we fell into the basement below...
<< Full Report >>
---
*Friday, April 25th, 2008*
---

Atlantic/Ardent/INO artist
Skillet
and INO Record's
Disciple
are celebrating rock wins at last night's 39th annual GMA Dove Awards with each bringing home their first career statues. After 16 nominations, Skillet won "Rock Recorded Song of the Year" for "Comatose" written by John Cooper and Brian Howes from their 2006 release of the same name. "The GMA Award show was absolutely awesome...
<< Full Report >>
---

Rock band
Jonah33
has called it quits. Vocalist Vince Lichlyter recently addressed the band's end with fans while announcing a brand new solo project called "Helium." Below are Lichlyter's words on Jonah33's breakup and the future for him and the other guys, "As most of you know, Jonah33 is no longer…that season has ended. However, it is exciting because new seasons are beginning not just for me but for other members too. Below, I have shared with you why Jonah33 has ended and some of the new seasons...
<< Full Report >>
---

TobyMac
has snagged the coveted Dove Award for "Artist of the Year" for the first time in Wednesday night's ceremony. Below is a report about it from the TobyMac camp that includes transcripts of his acceptance speeches, "The 39th Annual Dove Awards presentation has just concluded and tobyMac is taking home three awards! During the show televised live on the Gospel Music Channel, tobyMac accepted awards for Short Form Video of the Year - "Boomin'" and the big award of the night, Artist of the Year. Earlier in the evening...
<< Full Report >>
---

Curb recording artist
Natalie Grant
has become the first artist in 13 years to win the GMA Dove Award for Female Vocalist of the Year three consecutive times. Grant received the honor at last night's ceremony in Nashville, which was broadcast live on the Gospel Music Channel. Not since Twila Paris earned the Dove Award for Female Vocalist of the Year from 1993-1995 has this distinction been achieved. The 39th Annual GMA Dove Awards broadcast also featured show-stopping performances from some of the top artists...
<< Full Report >>
---

Acclaimed singer/songwriter
Brandon Heath
scored a huge win last night in his hometown of Nashville by taking home the Dove for New Artist of the Year at the 39th Annual GMA Dove Awards. Heath claimed the coveted New Artist title due largely to the success of his debut project,
Don't Get Comfortable
, which contained the night's Song of the Year nominee, "I'm Not Who I Was," a No. 1 smash-hit that was also nominated in the Pop/Contemporary Recorded Song category and granted Heath his first Songwriter of the Year nod. "I'm from here in Nashville so it's an honor to accept this award in front of my peers and my parents," Heath told...
<< Full Report >>
---

With the top awards in gospel/Christian music being handed out at Wednesday's 39th annual GMA Dove Awards, multi-platinum and GRAMMY-winning artist
Michael W. Smith
was one of the night's most recognized artists. Heading into the night with 40 Dove Awards over the span of his still-burgeoning 25-year career, Smith's double Dove win brings his tally to 42. In addition to receiving two Dove statues, Smith was honored during a musical segment of the nationally-televised program...
<< Full Report >>
---

The critically acclaimed, multi-artist project
Glory Revealed: The Word of God in Worship
, won two Dove Awards last night (4/23/08), at the 39th Annual GMA Dove Awards at the Grand Ole Opry House in Nashville, Tenn. The show was broadcast live on Gospel Music Channel. The Scripture-based
Glory Revealed
project won in the Special Event Album category, and "By His Wounds," a song from the record that spent eleven consecutive weeks at No. 1 on the R&R INSPO radio chart, won in the category of Inspirational Recorded Song. Mac Powell, lead singer of the multi-platinum, rock band Third Day, shares about the win...
<< Full Report >>
---

EMI Christian Music Group
took home 18 Dove Awards of the record number 76 the company was nominated for at the Gospel Music Association's annual award show Wednesday night (complete list of EMI CMG winners below). Artist of the Year
TobyMac
reclaimed the title he earned as a member of dcTalk in 1996. TobyMac also took home Dove awards for Rock/Contemporary Album of the Year for
Portable Sounds
and Short Form Video of the Year for the video to the...
<< Full Report >>
---

Christian music's top-selling, top-touring, and multi-platinum artist,
Casting Crowns
was the lead winner at Wednesday's 39th annual Dove Awards, taking home seven trophies between the band and lead singer, and top nominee of the night, Mark Hall. Honoring the best in gospel music, the Gospel Music Association selected Casting Crowns as Group of the Year for the fourth year in a row. The Atlanta-based band entered into the evening's show with four nominations and left with three Doves in tow. Additional wins by Christian music's top group were for its latest blockbuster, RIAA Gold project,
The Altar and The Door
which was named Pop/Contemporary Album of the Year...
<< Full Report >>
---
*Thursday, April 24th, 2008*
---

The
GMA Dove Awards
were handed out last night in Nashville with
TobyMac
,
Mark Hall
and
Casting Crowns
flying highest, but certainly not alone. Televised live on the Gospel Music Channel and held at the Grand Ole Opry House in Nashville, the 39th Annual GMA Dove Awards show featured some impressive numbers: a different artist bestowed with a Dove Award in every major category, statuettes awarded to more than 35 different artists and a dozen performances including more than 30 artists...
<< Full Report >>
---
*Wednesday, April 23rd, 2008*
---

The multi-Platinum selling rock band
Switchfoot
has recorded a new original song, "This Is Home," for the highly anticipated Walt Disney Studios and Walden Media May 16 theatrical release,
The Chronicles of Narnia: Prince Caspian
. The song will be featured during the end credits of the film, and will appear on the Original Walt Disney Records Soundtrack CD releasing on May 13. Switchfoot recently taped a companion music video for "This Is Home" in Los Angeles with director Brandon Dickerson who filmed Switchfoot's most recent video, "Awakening," from its current, acclaimed studio album,
Oh! Gravity.
...
<< Full Report >>
---

In an attempt to keep the fans in the loop,
Relient K
front man Matt Thiessen announced the band's two latest projects in a recent blog. Thiessen writes, "Dear Everyone That Pays Attention To Our Band, Hello. Hope everyone is doing well. We're doing well. Amongst other things. One of which is recording. We are not recording the next full length Relient K record, however we have tracked thirteen new original songs that will be going on an EP. We're calling it
The Nashville Tennis EP
. We know its a lot of songs for an EP..."
<< Full Report >>
---

As the music landscape continues to evolve,
UNDEROATH
moves to the forefront of the music and the gaming worlds. The acclaimed hard rock group--currently in the studio recording their much-anticipated fourth studio album--have partnered with Xbox to offer their fans live gaming with multi-player competitions through the online gaming and entertainment network Xbox LIVE®. This marks one of the largest involvements that Xbox 360 has had with a musical artist...
<< Full Report >>
---

Music City, Inc inducted multi-platinum Grammy and Dove Award winning artist
Steven Curtis Chapman
into the fourth class of the Music City Walk of Fame, presented by founding sponsor Gibson Guitar yesterday: along with Chapman, Merle Kilgore, Nitty Gritty Dirt Band, Steve Wariner, Kirk Whalum and Hank Williams Sr. were honored. The honorees were recognized officially with the unveiling of commemorative sidewalk marker in the Hall of Fame Park in downtown Nashville. The induction ceremony, sponsored by Great American Country (GAC), was free and open to the public. The Music City Walk of Fame...
<< Full Report >>
---
*Tuesday, April 22nd, 2008*
---

GRAMMY® award-winning band
Third Day
and multi-Platinum rockers
Switchfoot
will team up with the acclaimed Robert
Randolph & the Family Band
and GRAMMY award winners
Jars of Clay
for the "Music Builds" tour, which will kick off on August 21st in Detroit, MI and conclude in Denver, CO on October 12th. Exclusive content and promotions for the tour will be available via MySpace's Impact Channel (http://impact.myspace.com), the site's platform for social and civic engagement. Pre-sale tickets for the tour, which is being produced by Live Nation and Transparent Productions...
<< Full Report >>
---

Jump5
founding members Brandon and Brittany Hargest recently announced the formation of their new pop/rock venture,
guest
. The brother-sister duo will make their debut at Gospel Music Week 2008, performing live at B.B. King's on Tuesday, April 22. Having dedicated almost a decade to the dance-pop/contemporary tween phenomenon Jump5, which disbanded last fall after selling more than 1.4 million albums, Brandon and Brittany Hargest will continue to pursue their musical passion via a new outlet...
<< Full Report >>
---

Gotee's newest artist signing,
B. Reith
(pronounced R i- th), fuses together classic soul with modern hip-hop on his upcoming May 2008 EP
The Forecast
. Fans can take an early look and listen to B. Reith music by going to www.Gotee.com and checking out the EPK on this Milwaukee-native's life story. With five-songs,
The Forecast EP
merges Brian's range and depth as a lyricist and musician. From the clever humor of "Go On" in which he explains how to pronounce his name ("It's messed up when they can't say your name right...
<< Full Report >>
---

O.C. Supertones
fans who have been missing the sweet sounds of their favorite Orange County act can find something to rejoice in with the return of the former frontman with his new solo venture,
Mojo & the Info
. Matt Morginsky's first post-Supertones project,
Doctorate In Cold Rockin' It (Mojo Goes To School)
is available now to download from the singer's SNOCAP on
Myspace
. Recently, Mojo had this to say about the record... "My name is Matt "Mojo" Morginsky and I have just completed mixing and recording my first solo record! See, I used to..."
<< Full Report >>
---
iShine
recently announced at the annual Creative Artists Agency luncheon on April 20th plans to partner with Christ In Youth to build the tween brand in the Christian industry with tours for the newly formed, non-denominational iShine and "Believe" events set to launch this fall. Leveraging a growth sector within the music industry, the tours will provide a full range of activities and events for tweens and junior high students in 30 markets. A key member of this partnership for both iShine and Christ in Youth...
<< Full Report >>
---
*Sunday, April 20th, 2008*
---

With
Anberlin
's upcoming Universal Republic debut release looming, singer Stephen Christian had the following to say about the album's title,
New Surrender
, "We will all come to the point in our life where we have to admit that we feel defeated, that something has conquered us. We must change, not because we want to, but because we desperately..."
<< Full Report >>
---
U.S. performing right organization BMI saluted the writers and publishers of the past year's most performed songs on Christian radio and television during the annual Christian Music Awards tonight at the company's Music Row offices in Nashville. BMI named versatile hit-maker
Ed Cash
the 2008 Christian Songwriter of the Year, while his composition "Made to Worship" garnered Song of the Year honors. BMI Vice President Jody Williams, along with Senior Director Thomas Cain and Associate Director Beth Mason, of BMI's Writer/Publisher Relations department in Nashville, presented awards spanning five categories: Christian Rock, Contemporary Christian, Inspirational, Urban Gospel and Southern Gospel...
<< Full Report >>
---
*Saturday, April 19th, 2008*
---

Just when you thought there might not be any new ground the music of
Third Day
could cover after a decade-plus career, along comes the instant success of its new single, "Call My Name." The power ballad debut track from the Atlanta-based band's forthcoming album project Revelation garnered the highest-ever debut for a Third Day single, coming in at No. 16 on Radio & Records' Christian AC chart. The song also shot to the top of the publication's Most Increased Plays (up 295 spins) for the format...
<< Full Report >>
---

Reunion Records artist
Michael W. Smith
will receive the
Apostelos Christou
Award for Distinguished Christian Leadership Saturday, April 19 in Los Angeles. King's College and Seminary, founded and headed by Pastor Jack Hayford, presents the award annually to "an individual who, (a) by a life which characterizes the passion and values of timeless Christian faith, and (b) by leadership that has notably penetrated contemporary culture...
<< Full Report >>
---

Singer/Songwriter/Worship Leader
Matt Maher
, will be live, in-studio in Manhattan, for a FOX News Channel interview, on Saturday, April 19, at 6:10 PM ET (5:10 PM CT), following his performance in conjunction with Pope Benedict XVI's visit to St. Joseph's Seminary in Yonkers, N.Y., where the Pope will preside over a youth rally; encouraging youth to seek vocations within the church. Maher is no stranger to large scale events for the church. He has played at three Papal events, prior to Saturday...
<< Full Report >>
---

Lincoln, Nebraska's four-piece, four-brother rock band
Remedy Drive
recently settled into its new label home at Word Records. The group will release its first national album,
Daylight Is Coming
, on Aug. 26. David (vocals, keys, guitar), Philip (bass, vocals), Paul (guitar, vocals), and Daniel Zach (drums) originally began playing together in college around Lincoln, Nebraska. It wasn't until 2003 that the band...
<< Full Report >>
---

On Sunday the
Music City Walk of Fame
will add to its ranks as the fourth class of inductees, which includes
Steven Curtis Chapman
and
Kirk Whalum
, will be recognized with the unveiling of their commemorative sidewalk markers. Chapman and Whalum, along with fellow inductees Merle Kilgore, Nitty Gritty Dirt Band, Steve Wariner and the late Hank Williams Sr., will be honored during a ceremony held in Hall of Fame Park in downtown Nashville...
<< Full Report >>
---

With
Joy Electric
's latest venture,
My Grandfather, the Cubist
releasing just over a month away on May 27th, the brains behind the programming, Ronnie Martin, discusses the project, "Finishing an album is a whirlwind. Last minute changes, last minute songs, last minute mixes... it's not done until you get it back from the mastering plant, and even then there might be problems... as there was with this one! Everything gets worked out in the end, but you have to learn to let go and be content...
<< Full Report >>
---
*Friday, April 18th, 2008*
---

Underoath
's new live CD and DVD,
Survive, Kaleidoscope
is available in stores and online May 27th! The CD features twelve songs from both
Define The Great Line
and
They're Only Chasing Safety
performed on tour dates across the country. Likewise, the DVD showcases those songs in a full live set from the Electric Factory in Philadelphia, PA presented in 16:9 widescreen...
<< Full Report >>
---
The
International Songwriting Competition
(ISC) is pleased to announce its 2007 winners, including the winners in the Gospel/Christian category. The winners for the Gospel/Christian category include Anthony Skinner, Scott MacLeod, and Ross Huskinson for their song "To Really Love" (First Place), Wade Iedema of the band Lifetone (Lismore Heights, NSW, Australia) for his song "Wildflower" (Second Place), and Greg Sczebel (Salmon Arm, BC, Canada) for his song "Homeland" (Third Place). Renowned for its prestigious celebrity judges, ISC received over 15,000 songs from amateur and professional songwriters from 100 countries worldwide...
<< Full Report >>
---
*Thursday, April 17th, 2008*
---

Jars Of Clay
has hit the studio again to work on the follow-up to their 2006 record,
Good Monsters
. Keyboardist Charlie Lowell writes, "Chapter 10... in which four college friends head into yet another adventure of soundscapes and word pictures... Actually, I'm not sure what chapter we're on, it depends on how you count. But I can say that we are thrilled to be heading back into rehearsals this week with a longtime friend and collaborator, Ron Aniello. He helped out a lot on
Who We Are Instead
, as well as
Good Monsters
..."
<< Full Report >>
---
Well, we can all give props to the Five Iron Frenzy fans for messing with the
Brave Saint Saturn
fans - who in turn fed us some convincing rumors, which we mis-printed as possible fact recently (sorry folks!). But the truth is out - Reese Roper is indeed still in Brave Saint Saturn and as proof, the band has debuted a clip of a NEW song on BraveSaintSaturn.com. It's pretty sweet, we might add. Here's a news update from the site, which you can read when listening to the new clip "Starling," "4/10/08- We are almost ready to track bass and drums for the new album. Then cello, piano, and vocals..."
<< Full Report >>
---

Jaci Velasquez
, who has been releasing albums for over a decade, is garnering success once again with her current album
Love Out Loud
. With this release being her debut release on her own A'postrophe Records, its first week's scans bettered her previous album by 22%. She not only is touring non-stop, but is also making key appearances in the media. This month, People En Espanol featured her and she is also getting coverage on TBN's Crystal Cathedral and The 700 Club...
<< Full Report >>
---

Multi-Platinum rockers
P.O.D.
are back to reclaim their place atop the rock scene with their INO/Columbia Records debut,
When Angels & Serpents Dance
. The disc nabs the #9 spot on this week's Billboard Albums Chart and #1 on the Contemporary Christian SoundScan chart. This marks P.O.D.'s fourth Top 10 release.
Satellite
(2001),
Payable On Death
(2003) and
Testify
(2006) also debuted in the Billboard Top 10 when released. In addition, P.O.D. have landed the coveted #1 spot on iTunes Rock album chart this past week...
<< Full Report >>
---

Known for her passionate vocals, captivating melodies, and unflinching honesty,
Amy Courts
' highly anticipated sophomore album
These Cold And Rusted Lungs
will be released to the world on July 29th by Through The Looking Glass Entertainment, distributed through Infinity Music Distribution, and follows her successful self-titled EP, which was released independently in 2006. Unintimidated by heavy or ponderous topics,
These Cold And Rusted Lungs
delicately illustrates the realities of weariness within the inner person...
<< Full Report >>
---

Midas Records band
Rush Of Fools
continues its #1 radio momentum, garnering the #1 position on the CRW Inspirational chart this week with its single "Peace Be Still." With unprecedented success as one of Christian music's top newcomers and a rapidly growing list of chart-topping singles, including the group's debut #1 single "Undo," Rush Of Fools continues to maintain its solid position on Christian radio, as one of its top played artists...
<< Full Report >>
---
*Wednesday, April 16th, 2008*
---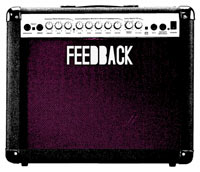 Building on the success of its inaugural event in 2007, the
Feedback Conference
is pleased to announce its expansion to two events in 2008, featuring an unprecedented line up of speakers, presenters and performers at both. Feedback will be returning to Lake Junaluksa Conference and Retreat Center in Asheville, NC May 22-25 for the first of its 2008 events and will branch out to Camp Copass Conference and Retreat Center just outside Dallas, TX for its second conference August 21-24. With the goal of equipping artists to be effective in their mission, Feedback boasts a line-up...
<< Full Report >>
---

Brickstreet Records/Martingale Music worship artist
Carmen D'Arcy
releases her debut CD
A Place Called Grace
April 15th. Produced by Bryan Lenox (Michael W. Smith, Amy Grant, tobyMac, Sixpence None The Richer), and distributed by Koch Entertainment Distribution, D'Arcy's debut project showcases her warm, evocative voice along with her powerful gift as a songwriter. D'Arcy co-wrote ten of the eleven songs on the new project. "Understanding my calling has been an organic, gradual thing; I think that's often true for many of us," says D'Arcy. "God does...
<< Full Report >>
---

Grammy Award winning, music legends, Vince Gill, Amy Grant, and Michael Omartian partner with Canadian singer/songwriter
Matt Brouwer
(www.mattbrouwer.com, www.sonicbids.com/mattbrouwer) on his third CD,
Where's Our Revolution?
and single "Other Side." The album draws inspiration from Matt's deep well of experiences, and has become his most ambitious and fully realized project to date.
Where's Our Revolution?
is produced by Grammy winning music legend Michael Omartian. The album is a pop/rock triumph that just may catapult Brouwer into the pop music fray, but it's the emerging fearlessness in Brouwer's writing that may be the records...
<< Full Report >>
---
*Tuesday, April 15th, 2008*
---

Revelation
, multi-million selling rock band Third Day's first studio album in three years, will be released on July 29th by Essential Records, a division of SONY BMG MUSIC ENTERTAINMENT. Recorded with producer Howard Benson (Daughtry, P.O.D., Flyleaf, Hoobastank) in Los Angeles,
Revelation
is the follow-up to Third Day's
Wherever You Are
, which debuted at No. 8 on The Billboard 200 chart in 2005 and went on to become the band's third consecutive studio album to win a GRAMMY award. One of the top-ranked touring bands according to Pollstar, Third Day has embarked on its most ambitious outing to date, which will take the group to more than 100 markets in 2008. The band is particularly honored to have been selected to perform...
<< Full Report >>
---

April 15 may mark the "tax deadline" for some, but for the Modesto, Calif.-based band
Worth Dying For
, the date marks an exciting new season that includes the release of their Integrity Music
self-titled debut
CD and the beginning of full-tilt activity as they set out to promote their freshman project across the country. Their packed schedule includes a full week of showcases and interviews at GMA Music Week, summer festivals and a coveted slot on the inaugural...
<< Full Report >>
---

In addition to its 2007 agreement to carry the ION Television Network,
Verizon FiOS
recently added
The Worship Network
(www.worship.net), qubo and ION Life to its Boston, New York, and northern New Jersey markets. The launch follows the recent addition of the ION channel suite to the FiOS TV lineup in Philadelphia, Southern California, Dallas, Tampa and Washington, D.C. FiOS also plans a future launch in Portland. FiOS, an innovator in delivering "triple-play" service (phone, internet and television), provides television over an advanced fiber-optic network straight to customer's homes. The company is wiring communities in several states and has plans...
<< Full Report >>
---
*Monday, April 14th, 2008*
---

Former Essential Records solo artist
Sarah Sadler
has just finished the long awaited follow-up album to her self-titled 2002 release. Her sophomore release, titled
Where It Started
, is now available for download from her
Myspace
page via SnoCap, and will soon be available on iTunes. Sadler announced the completion of the release to her fans yesterday, "Wow. It feels good to be here. It's been a long time in the making, so in many ways it's surreal to say, but
Where It Started
is FINISHED!..."
<< Full Report >>
---
*Saturday, April 12th, 2008*
---

The latest band to have a member leave is alt rock/experimental rock group
Showbread
. The band announced today, "As many people have already heard, John Giddens (aka JG) has decided to leave Showbread. Living in a van, being poor and sleeping on floors for six years makes people go a little crazy. JG has decided to leave behind the life of the traveling circus in order to pursue some kind of normalcy (a "real" job, a family, etc). On april 6th, John was present for the filming of a Showbread music video, which was his last activity as a member of the band..."
<< Full Report >>
---

Longtime fans of the epic, rock sound of
Third Day
got their first taste of the band's upcoming studio album
Revelation
(7/29/08) with the release of the project's debut single, "Call My Name," which became an instant smash hit at radio across the country. "Call My Name" was an immediate add for 69 stations (52 AC, 17 CHR) from all over the country, including some of Christian radio's key outlets, such as KLOVE, WAWZ - Star 99.1 New York City, WFSH - The Fish Atlanta, WLFJ - His Radio, WFFH - The Fish Nashville, KTIS - Minneapolis, KSBJ - Houston, KXOJ - Tulsa, KCMS - Spirit 105.3 Seattle, KFIS - The Fish Portland, and KDUV - Fresno/Visalia...
<< Full Report >>
---

Freshman favorites and INO Record's trio
33Miles
is enjoying an accolade-filled beginning to 2008 after collecting a Gospel Music Award nomination in the competitive "New Artist of the Year" category and watching their current radio single "Thank You" enter the top 10 on the R&R AC charts. On the heels of their
self-titled
freshman success, 33Miles is gearing up for youth events and festivals across the country and entering the studio to work on a sophomore follow-up, set to release in the fall of this year. Recognized with one of the industry's highest newcomer honors, 33Miles' Collin Stoddard...
<< Full Report >>
---

During her recent promo trip to Bangkok, Thailand, to showcase her new record for the SONY BMG MUSIC ENTERTAINMENT heads of marketing for all of southeast Asia, 19-year old pop/rocker
Krystal Meyers
performed on the same night as multi-platinum selling Thai artist Tor+ Saksit. Meyers is currently in the studio, putting the finishing touches on her late summer 2008 release...
<< Full Report >>
---
Essential recording artist
Matt Maher
, whose album,
Empty & Beautiful
released this past Tuesday (4/4/08), performed in Nashville last night on the 2097 Adore Tour. The tour plays tonight in Charlotte, N.C. and Saturday in Washington, D.C. For all upcoming tour dates visit AdoreWorship.com...
<< Full Report >>
---

Casting Crowns
recently shot a powerful new music video for its song "Slow Fade," the first video from the band's blockbuster third album
The Altar and The Door
. Produced and directed by the Erwin Brothers, the "Slow Fade" music video was shot in Birmingham, AL., and features crashing pianos and stained glass windows complete with the heart wrenching story of a deteriorating family. The song, which features vocals from lead singer Mark Hall's daughter Reagan, was "inspired by the spreading cancer of moral failure in the fathers of this generation," Hall said. The video tells the story of a family slowly fading because of compromising decisions they have made. Hall adds, "As believers, we must guard our hearts and understand...
<< Full Report >>
---
*Friday, April 11th, 2008*
---

Modern rock band
Red
is clearly not afraid to continue to show why its debut album,
End of Silence
(6/6/06) is an album to be taken very seriously. At a time when most people assume the band is on its second, or third, project, Red shows further evidence that the silence truly ended on June 6, 2006, the release date of
End of Silence
. Still touring in support of End of Silence, Red currently boasts the following stats, ALL from its debut: "Let Go" being selected by Activision, for the videogame "Baja 1000"; "Already Over" premiering on FUSE.TV (4/4/08); a top 10 hit at R&R Active Rock Radio ("Breathe Into Me"); a GRAMMY Award nomination; a Dove Award win (and additional nominations); four number one radio singles at Christian Rock radio; "Let Go" being used by CBS in promotion spots for its hit...
<< Full Report >>
---

BEC Recordings' artist
Jeremy Camp
is honored this week as his two current singles top the charts at AC and CHR formats. Camp's "No Matter What It Takes" grabs No. 1 at R&R's Christian CHR format as "Let It Fade" remains at the top on the R&R Christian AC Monitored and Indicator panels for the seventh week combined. "Let It Fade" is a multi-format smash as it was No. 1 at CHR in 2007. These singles mark Camp's 16th career No. 1 hits and the fifth top single from his latest project Beyond Measure (2006) making Jeremy Camp a multi-format artist with hit singles at all formats (CHR, AC, INSPO, and Rock)...
<< Full Report >>
---

The UK-based, RIAA Certified Gold-selling, globally relevant band
Delirious?
, having released its most critically acclaimed album so far,
Kingdom of Comfort
, on April 1, announces its new drummer taking them forward, Paul Evans. After more than 12 years together as a band, Stew Smith let fans know in February that he would be leaving the quintet that includes lead vocalist Martin Smith, guitarist Stu G, keyboardist Tim Jupp, and bassist Jon Thatcher. Helping the band choose his replacement, Stew said, "Paul is, in my opinion, one of, if not the, best drummer in our scene...
<< Full Report >>
---

Tenth Avenue North
shared the stage this weekend with Christian music headliner, MercyMe. The shows were in Chicago, Ill., Appleton, Wis. and Burlington, Iowa. The Chicago date was sold-out and the 2,500 people in attendance gave Tenth Avenue North a standing ovation following its 40-minute set. Following its performance, the band signed autographs for more than an hour. In addition, the band continues an incredible run at radio this week with "Love Is Here" garnering three new AC Monitored adds including KGBI in Omaha, Neb., KCMS in Seattle, Wash., and WFSH in Atlanta. "Love is Here" also...
<< Full Report >>
---

American Idol® previous finalists
Phil Stacey
,
Mandisa
and
Chris Sligh
; Dove Award Female Vocalist of the Year
Natalie Grant
with country icon
Wynonna
, 19 Recordings/Jive Recording Artist
Jordin Sparks
;
Ricky Skaggs
and
The Whites
and
Point Of Grace
with
Cindy Morgan
are the latest performers added to the increasingly luminous line-up for the
39th Annual GMA Dove Awards
(www.doveawards.com) telecast, according to the Gospel Music Association (GMA) and Gospel Music Channel (GMC). Gospel and Christian music's biggest night of the year will take place live on...
<< Full Report >>
---

Avalon
, Michael English, CADIA and Daniel Doss Band convene backstage at a rehearsal for the spring 2008 "We Will Stand" tour. Avalon's first headlining tour in three years, the tour kicked off March 27, 2008 and will run through May. For a complete tour itinerary, visit: www.myspace.com/standtour. See the full report for a featured photo...
<< Full Report >>
---
*Thursday, April 10th, 2008*
---

Gearing up for their first nationally-distributed CD in mid-July, Chosen/Executive/Universal Music band
The Wrecking
is filming a music video to coincide with the project's first radio single, "In Your Eyes," written by Peter Gabriel. The video will be produced in conjunction with Love 146, a non-profit organization dedicated to the abolition of child sex trafficking and exploitation. "Love146 is delighted to be working with The Wrecking on the concept and production of their upcoming video," says Andrew Zsigmond...
<< Full Report >>
---

With the highly anticipated release of the third studio project last week, punk-rock foursome
Hawk Nelson
debuts on the Billboard Top 200 at No. 34 beating out their last release's peak position (No. 76) selling more than 18k units.
Hawk Nelson Is My Friend
was also the top selling new release on the Christian album chart in addition to the comprehensive chart. The album also successfully debuted on the digital store iTunes with a No. 13 debut on the Top 100 albums chart on street day and remains on that chart one week later. Also the debut single "Friend Like That" sold 25,000 digital copies up to street week on iTunes...
<< Full Report >>
---

Atlanta-based rock band,
Third Day
was recently honored with a House Resolution by the Georgia General Assembly. Driven by Representative Amy Carter of the 175th District, House Resolution 1878 was read before the General Assembly on April 1, 2008, followed by a presentation of the Resolution to the band, who was on hand to receive this tribute. Representative Carter noted, "Third Day has represented the state of Georgia with honor and we're very proud to recognize them with this Resolution. We congratulate the band members on their successes and wish them all the best in coming years"...
<< Full Report >>
---
Fearless Now
, the highly-anticipated solo debut from worship leader
Sheri Carr
, is set to release May 6 on Varietal Records, a part of Vineyard Music Group. The project is produced by Nathan Nockels (Chris Tomlin, Passion, Matt Redman), and features a set of twelve new songs as well as enhanced features such as chord charts for each song. "
Fearless Now
is a snapshot of my journey, and I've been humbled and blessed by the incredibly talented musicians that have contributed to this CD," said Carr. "These songs are the ups and downs of my walk with the Lord, and I trust Him to do whatever He wants with them. I'm excited to see what God has in store for this project"...
<< Full Report >>
---
*Wednesday, April 9th, 2008*
---

Grammy-nominated worship band
SONICFLOOd
will preview new songs from their upcoming album at the William Morris Agency luncheon during Gospel Music Week (Monday, April 21st). Scheduled for a September 2008 release on Word Distribution, the new album features a more established and introspective rock sound, coupled with the catchy hooks and passionate worship the band is known for. "This album has found us on a journey of love to the Father's heart. He never fails to reveal more of Himself as we press in to Him through our songs of praise," states lead singer Rick Heil. SONICFLOOd recently completed filming a 9-week video bible study...
<< Full Report >>
---
Indie powerhouse pop/rock band
Chasen
will release its OMG Records debut
Shine through the Stars
on April 15, 2008. The project is the first from a newly announced relationship between EMI CMG Distribution and Greenville, S.C.-based OMG Records. The new long-term, worldwide distribution agreement gives EMI CMG exclusive rights to distribute all OMG Records artists to Christian and mainstream retail, and all digital and mobile outlets. "EMI CMG is pleased to work with OMG Records to launch such an exciting, fresh talent like Chasen to a worldwide market," said Greg Bays, Senior Vice President of Sales and Marketing for EMI CMG Distribution. "OMG's multidimensional approach is an effective blueprint for success in today's entertainment environment"...
<< Full Report >>
---

Platform Artist Management
is opening their doors to a new venture. The Franklin, TN-based artist management company representing some of today's top rock bands including
Kutless
,
Stellar Kart
, and
Disciple
, along with new clients
Esterlyn
and
Everlife
, have announced they are adding tour booking duties to their daily in-house regime. The newly formed booking firm,
The DCB Agency
, will handle tour booking for its entire roster. Platform Artist Management co-owner Darren Tyler, along with Brandy Wahlman...
<< Full Report >>
---
Facedown Records has announced another signing: "It is our great pleasure to announce the newest band to sign to Dreamt Music,
My Epic
. Charlotte, NC's My Epic has just signed with Dreamt Music and their debut full length "I Am Undone" will be released this summer. My Epic will be playing Cornerstone Festival and touring this summer in support of the album so keep an eye out for them coming to a town near you. Make sure to check out the band's myspace page and listen to the track "You Became I" which is a pre-production song for the new album. The soundtrack of a hopeful youth shimmers inside the unassuming three piece that is My Epic. Deliberately penning lyrics to...
<< Full Report >>
---
*Tuesday, April 8th, 2008*
---

Known as the band that keeps a simple approach, yet deeply rooted lyrics and production,
Telecast
will release a worship project on April 29th aptly titled
Quiet Revolution
. In an answer to their own questions raised from too much "noise" and clutter in life, Telecast embraces the simple joys of spending time alone with God in a life with many distractions. With such a perfect mix of theology and simplicity,
Quiet Revolution
gives the listener a balance of unhindered worship. Over the last couple of years, Telecast's singer/songwriter Josh White has had a crash course in embracing these simple joys...
<< Full Report >>
---

Essential Records announces today the upcoming debut release from newly-signed pop/rock artist
Brooke Barrettsmith
. The 26 year-old Chicago native has written a collection of uniquely crafted songs, melding her love of musical influences Jeremy Camp, Daughtry and Kelly Clarkson, with passionate lyrics reflecting messages of faith and encouragement. Produced by Aaron Sprinkle (Jeremy Camp, Kutless, The Almost) and Rob Hawkins (Fireflight, Jackson Waters), Brooke's self-titled, 10-track album hits stores June 10. "What immediately got my attention was Brooke's powerful voice; she sings with a lot of passion," says Blaine Barcus...
<< Full Report >>
---

If the reviews are any indication, people are exuberant over Marcos Curiel's reunion with
P.O.D.
on their INO/Columbia record's debut,
WHEN ANGELS AND SERPENTS DANCE
, which hits worldwide tomorrow, Tuesday, April 8th. Tonight, P.O.D will perform their new single, "Addicted," on The Tonight Show with Jay Leno, along with fellow guests Dennis Quaid "Smart People" and Russell Brand "Forgetting Sarah Marshall." P.O.D. recently took part in Hard Rock Café's month long charity drive for Musicians on Call, performing at...
<< Full Report >>
---
Facedown Records is excited to announce their affiliation with the 1st Annual
Scream The Prayer Tour
. The Facedown camp is proudly sending Impending Doom, Sleeping Giant and War of Ages to take part in this 40-date US summer tour. Please visit http://myspace.com/screamtheprayer for more information. War of Ages will be touring in support of their upcoming release produced by As I Lay Dying's Tim Lambesis; Sleeping Giant will be making their US tour debut in support of their Facedown release "Dread Champions of the Last Days"...
<< Full Report >>
---
*Sunday, April 6th, 2008*
---

Saturday, April 5 marked the world premiere of Atlantic/Word rock group
NEEDTOBREATHE
's highly-anticipated video "Washed By The Water" on JCTV's monthly Top 10 countdown show Xtreme Video Zone. Currently a Top Ten radio hit at two formats (AC and CHR), "Washed By The Water" now has over 2 million audience impressions weekly. From their sophomore release The Heat, "Washed By The Water" is the follow-up to the group's recent No. 1 single...
<< Full Report >>
---

Fervent Records' duo,
Cadia
, recently launched a contest for fans and their moms. Named after a song on their recently released
self-titled
debut album, "This One's For The Girls" offers fans a chance to win a day-long makeover and photo shoot with her mom, as a Mother's Day gift. To enter, fans simply join the Cadia community website (www.cadiaonline.com) and submit a picture of her and her mom, as well as a short essay describing why her mom deserves a day of pampering. Finalists will be chosen by Cadia members Courtney Myers and...
<< Full Report >>
---

As
Fireflight
's No. 1 Rock song Unbreakable seizes the CHR chart this week-leaping to No. 4, the band continues to reach out to fans with its web site Iamunbreakable.com. Since the site's launch on March 13, Iamunbreakable.com has been visited 9,000 times with an average of 300 viewers per day from Fireflight fans in the United States, Canada, Brazil, Germany, Japan, Romania, United Kingdom, Netherlands, Australia and China. Hundreds of people are sharing their stories about what the concept of "Unbreakable" means to them. From depression, suicide, and cutting to...
<< Full Report >>
---

Singer/songwriter/worship leader
Matt Maher
is performing this week at the University of Dallas at an event called "TGIT" (Thank God It's Thursday) as a part of their Alcohol Awareness week, as well as a benefit concert that will aid St. Ann's church in Dallas in their efforts for their youth group's summer missions trip. Matt ties up these dates with Jeremy Camp in Houston on Saturday, and is getting a VIP tour of the NASA facilities from the same astronaut who will be taking his Empty & Beautiful release into space on the next Space Shuttle mission. Matt's release...
<< Full Report >>
---
The
16th Annual Tin Pan South Songwriters Festival
, the world's largest all-songwriter festival put on annually by Nashville Songwriters Association International (NSAI), took place last week in different venues throughout Nashville, Tenn., and for the first time included a gospel/Christian songwriter's night. GMA and WAY-FM worked in conjunction with NSAI on the showcase, which took place April 1 at The Rutledge. The show, which was hosted by Steven Curtis Chapman, featured performances by Ashley Cleveland, Billy Gaines, Geoff Moore and Matthew West...
<< Full Report >>
---

Tenth Avenue North
wrapped its first music video this week for the hit radio single, "Love is Here." The band, together with Erwin Brothers Motion Pictures, shot the piece in downtown Birmingham, Alabama, on the roof of the historic Tutwiler Hotel. A premiere date will be announced once the video is finalized. Mike Donehey, the band's lead vocalist, was enthusiastic about the process. "We all felt a little odd at first, but after getting to see some of the clips on site, we were blown away by the result. It was a long day but we really had...
<< Full Report >>
---

Acerbic wit and fervent delivery are among
Brad Stine
's trademarks. With his 5th DVD, THE BEST OF BRAD STINE, the comedian's collected works address life's absurdities through the eyes of a man who has single-handedly created a comedic genre that maintains a Christian perspective, yet still crosses over to fans of comedy with differing viewpoints. Featuring crowd-pleasers like "Bug Rights Activist," "Adam Started It," "Oversensitive Witches" and "We Say Toot," THE BEST OF BRAD STINE - in stores now - is a double CD, featuring one recording with the stories behind the comedy...
<< Full Report >>
---
Christian luminary
Anthony Evans
, who has anointed Christ followers nationwide and is the newest signing to EMI Gospel, is scheduled to release his latest CD, THE BRIDGE, June 10th. THE BRIDGE, Evans' 3rd studio album of his career, is a worship-based project that includes several celebrated worship songs, such as "Blessed Be Your Name," "Here I am To Worship" and "Glory To The King," which is scheduled to impact CCM radio in April. At the same time the full project will impact gospel radio. The complete album is a blend of pure contemporary vocals and worship inspired instrumentation. THE BRIDGE was produced by...
<< Full Report >>
---
*Saturday, April 5th, 2008*
---

The
Jars of Clay
boys have released their first ever official hits compilation, entitled
Greatest Hits
. While Sony released
The Essential Jars Of Clay
last year and collections have released over seas, the band's latest release is the first real retrospective release. Guitarist Steve Mason reflects on the project, while looking to the future, "We have some exciting news for you. Just released to the masses is the new collection of songs they call the "Jars of Clay Greatest Hits." I am a bit in shock that we'd ever have something like this released, but it returns us to gratitude for all of you that have listened, followed the band, and come out to the shows…further encouraging us...
<< Full Report >>
---
One of our readers wrote in regarding our
recent report
on
Brave Saint Saturn
's new summer release to shed some light on the details of the project -- and they definitely shocked us. The reader sent us a convincing email posing as Keith Hoerig from Five Iron / Brave Saint Saturn claiming that Roper had left the band and Keith had taken over vocal duties. It turns out, it was just the Five Iron message board kiddies having a little fun with the BS2 fans by posting a bogus email for the band online (which is how our reader was duped, and then us as well)...
<< Full Report >>
---
*Wednesday, April 2nd, 2008*
---

Friendships continue to be formed across the nation with the third studio project released from punk-rock favorites
Hawk Nelson
.
Hawk Nelson is My Friend
released Tuesday, April 1st, to the masses as they have been touring the country with their hit headline GREEN T TOUR, which continues through May 3rd. Fans clamored to digital powerhouse retail iTunes on street day resulting in a No. 13 debut on the Top 100 albums chart (captured below). In addition, Family Christian Stores ran a pre-sale with exclusive Hawk Nelson bobble heads making online history for the chain as the largest online pre-sale to date. Last night the band paid homage to their fans in honor of their CD releasing playing a free listener appreciation concert in Nashville, TN at the Rocketown Club...
<< Full Report >>
---
We just got word from a few faithful readers that Roper guitarist Jonathan Byrnside has made some exciting
Brave Saint Saturn
news, "The rumors are true, barring some unforseen catastrophy, Reese Roper will be playing two shows at Soulfest this year. Also, the third installment of the Brave Saint Saturn saga, entitled "
Anti Meridian
" is nearing completion. Look for it around June, as well as the reformation of www.bravesaintsaturn.com. Word, byrnside!...
<< Full Report >>
---

Award-winning Canadian worship band
Starfield
makes a dramatic return to their modern worship roots on their third studio album
I Will Go
which released March 25th. The band reached yet another career milestone this week with a top 10 chart position, no. 7 at Christian Retail, the highest in the band's career. Immediately before hitting this impressive mark, the album landed at No. 1 on iTunes Christian charts and stayed at the peak spot for the entire week. The mere 10 hours it took Starfield's third offering to reach...
<< Full Report >>
---

KOCH Records announced today the signing of two major talents, this year's Grammy Winner for the Best Rock Gospel Album of the Year--
Ashley Cleveland
and one of American Idol's favorites from season three,
George Huff
. Each artist is working on a new album for KOCH Records to be released later this year and Cleveland will have her recent award-winning album available to retailers via KOCH on May 13th. "These artists are the kind of great talents we love to be involved with at our company," said KOCH Records President Bob Frank from New York. "We are thrilled to be adding award-winning artists to our expanding Christian roster...
<< Full Report >>
---

Pop punk/rock act
PHILMONT
recently signed with historic Christian Rock label Forefront Records, a division of EMI CMG Label Group. The Charlotte, North Carolina band grabbed the label's attention during several shows at Cornerstone Festival last summer in Bushnell, Illinois. "It's important in this genre to have an authentic and energetic stage show. Philmont certainly has that going for them," EMI CMG Label Group president Peter York comments on what he saw in the band. "Likewise when signing bands to Forefront...
<< Full Report >>
---
*Tuesday, April 1st, 2008*
---

Atlantic/LAVA/Ardent/INO rockers
Skillet
launched their "COMATOSE" headline tour this past weekend to packed houses and sell out crowds. Both Minneapolis (1609/Club 3 Degrees) and Kalamazoo, MI (2850/Wings Stadium) shows were SOLD OUT, with packed houses in Des Moines (1656/Val Air Ballroom) and the band's hometown area of Chicago (1142/House of Blues). "As long as you don't mind answering the phone, you're gonna love bringing the Skillet tour to your town...
<< Full Report >>
---

Congratulations to singer/songwriter
Bethany Dillon
and Shane & Shane member
Shane Barnard
who tied the knot this past Saturday, March 29th. Ben Harrison Photography was on the job to capture the moment and Harrison reflected on the day in a recent blog, "We just got back from shooting Shane Barnard & Bethany Dillon's wedding and I just had to get a few pics up from their fabulous day. Shane & Bethany, in case you don't know, are amazing musicians ... Shane Barnard & Shane Everett make up the amazing duo of Shane & Shane...
<< Full Report >>
---

Marking his third performance at an event with a Pope,
TobyMac
has been confirmed as a performer at a Youth Rally on April 19th at St. Joseph's Seminary in Yonkers, NY which will be presided over by Pope Benedict XVI. DC Talk performed at such rallies in Denver (1993) and St. Louis (1999), both of which were presided over by the late Pope John Paul II. The 2008 rally's purpose is to encourage youth to seek vocations within the church. On his inaugural visit to the United States Pope Benedict XVI is attending open-air masses...
<< Full Report >>
---

Dove Award-winning Word recording artist
Salvador
returns April 29 with
Aware
, the acclaimed Latin/pop band's eighth recording. Produced by group members Nic Gonzales and Chris Bevins, along with Otto Price (dcTalk, GRITS),
Aware
features 11 selections exploring themes of thankfulness and selflessness. Gonzales co-penned nine songs, and
Aware
also features songwriting credits from Jaci Velasquez, Rick Cua, Don and Lori Chaffer, Sam Mizell and Jason Ingram, among others...
<< Full Report >>
---

As of today, April 1st, the entire catalog for former 5 Minute Walk Recording artist
Five Iron Frenzy
is now available on
iTunes
. The band also has a teaser page listed up on FiveIronFrenzy.com hinting at news about the band on the horizon. Five Iron Frenzy played their last show on November 23, 2003 at Fillmore Auditorium in the same town where it was born Denver, CO. More to come (?)...
<< Full Report >>
---

As you're watching TV over the next few weeks, watch out for AMERICAN IDOL commercials featuring
The Afters
' song "We are the Sound" from their brand new CD,
NEVER GOING BACK TO OK
. Fox's top-rated show picked the song to use with commercials and other promotional opportunities over the next few weeks. To listen to "We are the Sound" go to myspace.com/theafters...
<< Full Report >>
---

America's most famous preacher,
Rev. Billy Graham
, 89, is about to get a major gesture of recognition from some of the world's premier entertainers, from Bono to George Strait, it was announced by Pat Boone's Lamb & Lion Home Video label. On the eve of the evangelist's 70th anniversary as an ordained minister, "Thank You Billy Graham," a multi-artist musical tribute DVD-CD, will be released on Tues., May 20. Along with Bono and Strait, other featured artists include... Contemporary Christian artists
tobyMac
,
Kevin Max
and
Michael Tait
(dc Talk),
Mark Kibble
(Take 6), and
Lisa Bevill
among others...
<< Full Report >>
---

Following four RIAA certified Gold videos, comedienne
Chonda Pierce
crosses the 100,000 units sold threshold with her 1998 Word Entertainment (Myrrh) debut,
Havin' a Girls' Night Out
, marking her first RIAA certified Platinum-selling DVD. Recorded live at First Church of Christ in Burlington, KY, the DVD was produced by Chonda Pierce and directed by two-time Emmy Award winner Stan Moore. Drawing on her Southern upbringing, Pierce sings songs and tells stories on the DVD that are woven with down-home humor and messages of faith. It includes the segments...
<< Full Report >>
---
Amidst their freshman self-titled release hitting stores today, iShine Record's
The Rubyz
recently received an honorary Grammy award from music legend Bono. The U2 front man awarded the trio with the "New Female Trio of the Year With Members Under the Age of 18/Rising Stars of Tomorrow" Grammy award, a first-time category for the National Academy of Recording Arts and Sciences. "We were immediately blown away by Bono's support and this amazing recognition," says Advocate Entertainment general manager...
<< Full Report >>
---

When Pope Benedict XVI arrives in the United States in April, he will visit several cities including New York City and Washington, D.C. He is scheduled to attend open-air masses, deliver an address to the United Nations and visit to the World Trade Center site. One of the key stops will be an April 19 visit to St. Joseph's Seminary in Yonkers, NY, where he will preside over a youth rally; encouraging youth to seek vocations within the church.
Third Day
, GRAMMY winning and multi-million selling rock band, was asked to perform at the youth rally by St. Joseph's Seminary...
<< Full Report >>
---

Last year's top-selling new artist at CBA retail, Fervent Record's tween group,
pureNRG
, eagerly awaits the release of its sophomore project,
Here We Go Again
, on April 29, 2008. "It's high energy and it's also something that you can let your kids listen to," says group member Carolyne. "Parents will feel very at ease with the CD and the songs because of the message and the energy. They know their kids will be having fun, but also listening to good music." Because pureNRG's ministry and music is a safe outlet for teens...
<< Full Report >>
---

Midas Records Band,
Rush Of Fools
continues to build on its quickly growing success as one of Christian music's top newcomers. In addition to the band's multiple Dove Award recognitions in four major categories (Song Of The Year: "Undo," New Artist Of The Year, Pop/Contemporary Recorded Song Of The Year: "Undo" and Pop/Contemporary Album Of The Year: Rush Of Fools), the new group maintains its momentum as one of radio's highest charting artists and has hit the top of numerous Reader's Choice polls nationwide over the past few months. "Peace Be Still," the fifth single from Rush Of Fools, builds radio momentum this week breaking Top 10 at CRW's INSPO radio...
<< Full Report >>
---

[2022]
Jan. | Feb. | March | April | May | June | July | Aug. | Sept. | Oct. | Nov. | Dec.
[2021]
Jan. | Feb. | March | April | May | June | July | Aug. | Sept. | Oct. | Nov. | Dec.
[2001 - 2022]
Visit our complete MUSIC NEWS ARCHIVE